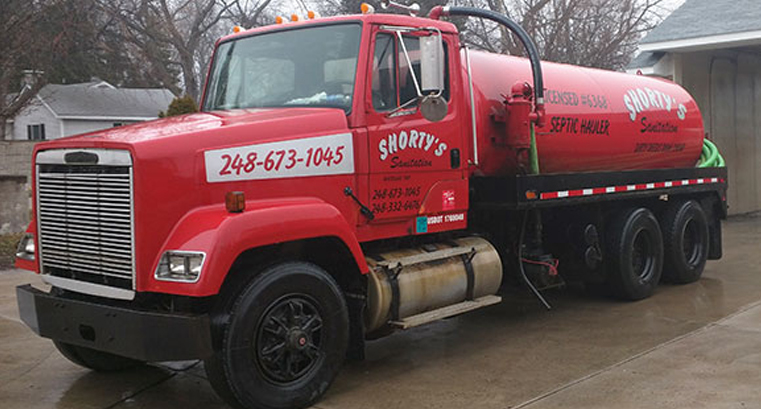 Septic Tank Cleaning
Let's face it – having your septic tank pumped regularly is probably the last thing on your mind. Most homeowners don't think about their sewer until problems – or emergencies – arise. It's understandable that what is out of sight can sometimes be out of mind. Here are some tips to know when you need septic tank cleaning services.
Snail's Pace Drainage
If things seem to be moving slower down your drains – it's time to have your septic inspected and cleaned. Problems can appear in more areas than the commode. Your tubs and washing machine will sometimes give you signs before you have a chronically clogged toilet.
The Grass Shouldn't Be Greener
Excess waste liquid can cause your lawn to look healthier over the septic drain field than the rest of your lawn. Give your septic professional a call if you notice a difference.
Lingering Odor or Water
If you're noticing an ever-present odor from inside or outside your home, this could be an indicator that your septic needs maintenance. This goes for any standing water around the tank or drain field as well.
Regular Septic Maintenance
As with any other home maintenance, scheduling pump inspections and service regularly can extend the life of your septic system. A knowledgeable septic professional can help you decide your system's needs based on variables such as household size and tank capacity. With regular cleaning, you can help prevent all the issues above.
Is It Time to Have Your Septic Pumped?
Call us at (248) 332-6476 or contact us online to schedule your Oakland County, MI septic cleaning. We serve all of Oakland County including Bloomfield Hills, Clarkston, Holly, Milford, Novi, White Lake and more! Our fully-licensed and insured team can help you with all commercial and residential septic needs. Shorty's Sanitary Service specializes in septic tanks, septic tank cleaning, waste removal, and 24-hour emergency services.
---
---
You might also like
---