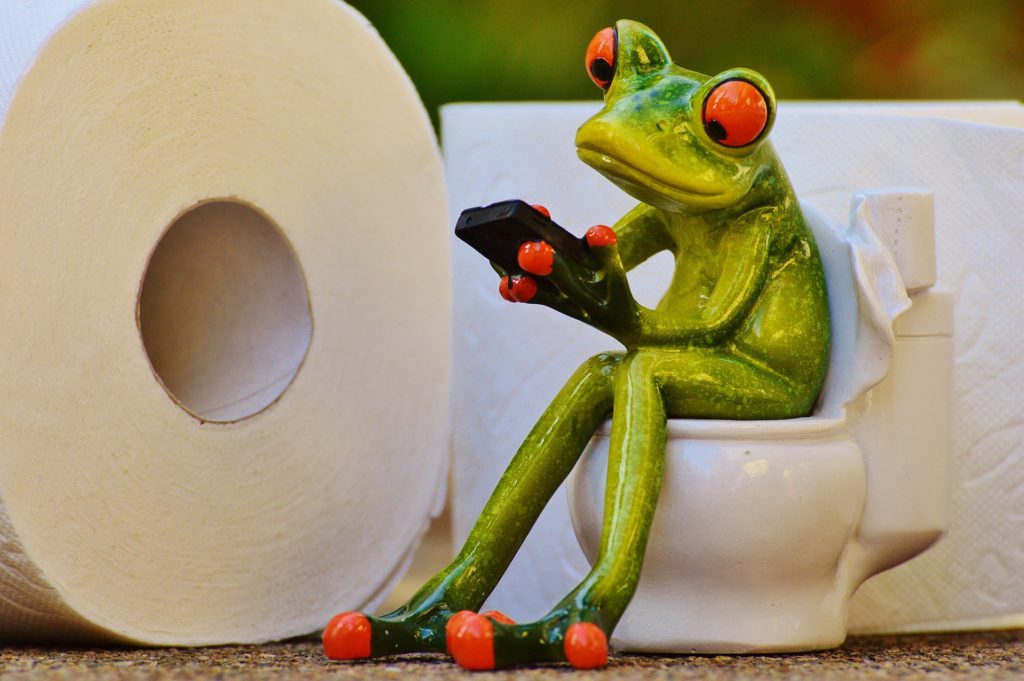 If you're like most people, what happens in the restroom stays in the restroom. If you're one of those comfortable folks who have no problem announcing every detail that happens in there – more power to you. That being said, sometimes there are issues that aren't fully addressed when it comes to flushing the toilet. There are some things that simply should not be flushed – and millions of people flush them each day.
To Flush or Not to Flush – That is the Question
In reality – nothing more than human waste and toilet paper should be sent down the toilet. In some cases, you may be flushing too much toilet paper, or even too thick of a ply than what your septic can handle. As our paper options at the store increase, it may be a good idea just to stick with a simple lightweight toilet paper that will get the job done.
Items Not to Flush
We get it – accidents happen. There are some items like telephones that are mistakenly dropped in commodes, and children who like to see their toys swirl down the drain. While those items are quite obvious, there are a number of questionable items that also shouldn't be flushed.
Baby/adult wipes – Even if the package claims that these popular wipes are flushable, they shouldn't be. As time goes on, findings are that these wipes aren't breaking down the way they're supposed to and still creating massive clogs.
Diapers – In most instances, flushing a diaper happens by accident; however, there are some who have done this intentionally. Diapers – if they make it down – will expand and can eventually block the system.
Paper towels and napkins – Unfortunately, these items aren't designed to dissolve like toilet tissue and wreak havoc on your septic. If you find yourself staring at an empty toilet paper roll, use what you need, but throw it away in a waste container.
Feminine products – These items are created to expand – not dissolve. Any type of feminine product should be thrown in the trash.
Have Questions About Your Septic?
Call us at (248) 332-6476 or contact us online to schedule your Oakland County, MI septic cleaning. We serve all of Oakland County including Bloomfield Hills, Clarkston, Holly, Milford, Novi, White Lake and more! Our fully-licensed and insured team can help you with all commercial and residential septic needs. Shorty's Sanitary Service specializes in septic tanks, septic tank cleaning, waste removal, and 24-hour emergency services.
---
---
You might also like
---