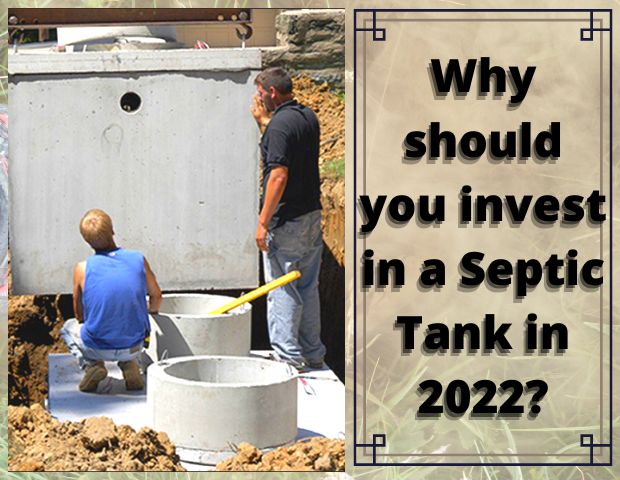 Whether you are moving to a new home or considering some changes to your existing property, efficient sewage is high priority. While most homes use modern sewage lines, many households still have or prefer septic systems. Shorty's Sanitary offers efficient septic tank cleaning in Oakland. There are numerous benefits of having a septic system on your property.
Budget-friendly
You can be independent of the municipal sewer system and avoid paying utility bills if you have your own sewer lines. You'll probably only have to pay for septic tank cleaning services from time to time. On a residential or commercial site, septic systems are frequently much cheaper to construct than sewage pipes, especially if the land is vast. A professionally installed and well-maintained tank will probably last the entire time you dwell at any given property, which is another advantage of septic tanks. Septic tanks are also quite durable, and you don't have to worry about replacing them often. Additionally, because of its endurance, you won't likely have to pay high maintenance costs.
Minimal maintenance
Septic tanks, as was already stated, are highly durable and need very little upkeep to operate at their best. It is vital that you empty them annually by a qualified liquid waste disposal provider. In some cases, some tanks require pumping more or less regularly based on their size and the needs of the owner.
In addition, the septic tanks also require cleaning on an occasional basis. It is best to leave that job to the experts instead of doing it yourself. Your septic tank company will assist you regarding the maintenance schedule to keep your septic tank in good working order for many years. Shorty's Sanitary offers remarkable services for septic tank cleaning in Oakland County, MI.
Environmentally friendly
Contrary to municipal sewer systems, septic tanks handle wastewater naturally; as a result, they do not affect nearby groundwater or soil. The microbes in the drain field eliminate and filter the hazardous bacteria. As a result, septic systems generally do much less environmental harm than traditional waste systems. Before wastewater seeps into the groundwater, the septic tank helps filter the nutrients. These nutrients feed the soil in the area, allowing plants and flowers to flourish and, as a result, benefiting nearby animals and people.
Are you looking for septic tank waste removal? Shorty's Sanitary has a team of experienced professionals who offer septic services for commercial and residential needs. For more, call 248-332-6476.
---