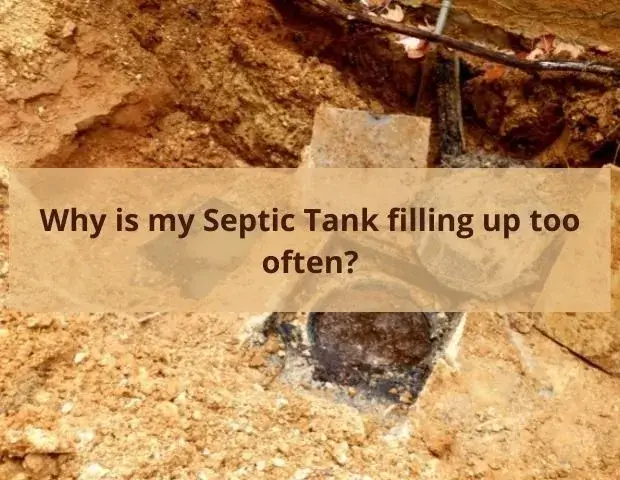 If you have a septic tank on your property, you need to have the septic tank pumped every 3-5 years. But if you require septic tank cleaning and pumping services ever so often, not only is that time-consuming and expensive, but also a matter of concern. To prevent this issue from escalating, it is best to seek help from professionals. Shorty's Sanitary Service provides expert septic tank services in Michigan. Here are a few common reasons why your septic tank is filling up quickly.
Broken drain field
Over time, the contaminants and sludge build-up can cause the septic drain field to weaken and get damaged, which hampers the working of the septic system. Having a broken drain system can cause the wastewater to accumulate in the septic tank itself instead of flowing out as effectively as it should. The water may keep collecting and filling up to the brim faster. It is essential to maintain the drain field to avoid such a situation and fix it as soon as any problem arises. Shorty's Sanitary provides reliable services for septic tank repair in Oakland. Be wary of what you flush down into your septic tank. Harsh chemicals, plastic, and grease-like substances can cause clogging.
Extreme weather conditions
Extreme climate changes, such as heavy rainfall, can cause water to accumulate on your lawn. Such water logging conditions can cause your septic tank to fill up faster than expected. Although you do not have control over the weather, you can maintain the septic system well with regular pumping and cleaning.
Over-usage
Septic tanks are meant to collect wastewater from a house. However, when forced to handle too much wastewater too quickly, it can cause the septic tank to fill up quickly and overflow. Whether you have a small septic tank or use more water than the average household, it can overload the tank ever so often. Be mindful of how much water you use daily and prevent using any more water than necessary.
Are you looking for septic cleaning service in Oakland? Shorty's Sanitary Service has years of experience and a team of fully licensed and insured professionals. To learn more about their services, call them at 248-332-6476 or write to shortyssanitation@gmail.com
---