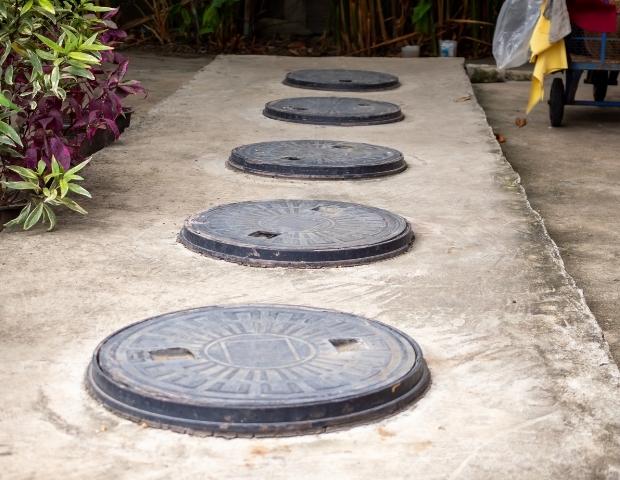 Have you ever wondered what happens to the waste going out from your household into the septic tank? The natural bacteria/microorganisms present in the septic tanks help in breaking down that organic waste into liquid and gas. The undecomposed waste settles at the bottom in the form of sludge. The sludge accumulates over time. However, common household chemicals, like bleach or drain cleaners, can disrupt the natural bacterial balance. Without proper breakdown, septic waste can leak into your leach field and result in issues that might cost you a hefty amount of repairs. Shorty's Sanitary offers efficient services for septic tank waste removal in Oakland. The experts can help clean, pump, and maintain your septic system.
How does the natural septic bacteria work?
Households flush the organic waste, from the kitchen, toilet, and other home drains, into the septic tank. Septic bacteria are naturally occurring and not added artificially. It develops and grows within the tanks, and the microorganism feeds on the organic matter as it enters the system. Even though they appear to be tough, bacteria live in a fragile ecology within the sludge piles of waste. Your septic system will not be able to process your household's organic waste if there is any disturbance in this sensitive environment. If you are looking for septic tank cleaning services in White Lake, you can find the best help at Shorty's Sanitary.
The septic bacteria is responsible for breaking down the oils, human waste, and cleaners that households flush into the septic tank. As oil and greasy waste are not easy to break down, they often clog the system. Human waste decomposes more readily and supplies the nourishment needed for bacteria to grow into active members of your septic system. However, cleaners are full of chemicals that can disturb this equilibrium, killing the healthy bacteria your septic system needs to function correctly.
Chemicals harmful to natural bacteria
Most households use laundry detergent and bleach. Most cleaning products, such as laundry detergent, frequently contain bleach. Considering how caustic bleach is, using it causes the naturally-occurring bacteria in your septic system to disappear. The fragile microbial balance in your septic system can be permanently disturbed if you continue to use drain cleaners and toilet bowl cleaners containing bleach.Even though laundry detergent appears gentle, using one with a high phosphate content can damage the septic system. You can substitute your laundry detergents by opting for a biodegradable, low-suds laundry detergent without chlorine bleach.
Are you looking for septic tank cleaning in Oakland County, MI? Shorty's Sanitary offers expert assistance for all commercial and residential septic system needs. For more, call 248-332-6476.
---