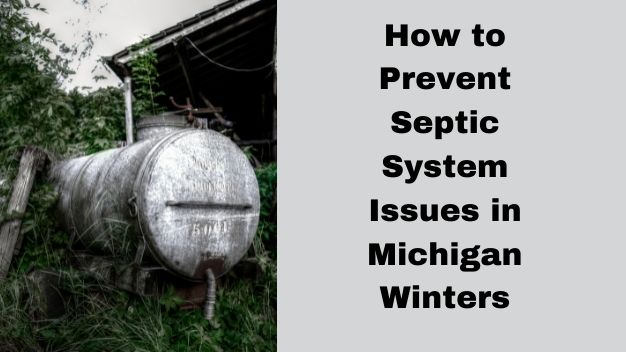 Michigan winters are one of the harshest in the country. Everything is affected, including the septic tanks and sewer systems. Septic system issues can be the worst, ranging from unpleasant odors around the house to toilets backing up.
Here are 9 things you can do to prevent ugly septic system issues during the Winter season.
Avoid driving vehicles or any heavy equipment over a septic tank.
Before it gets really cold, create an insulating layer of 8 to 12 inches of mulch over the pipes and tank.
Let the soil around the septic system be aerated before winter.
Remove any snow and ice build-up over the system.
Don't flush everything down the drains or the toilet. Items, like diapers, tampons, and oil and grease can cause the drains and septic systems to become congested or clogged, causing severe damage.
Use warmer water.
Fix any leaking plumbing fixtures or appliances at your home or office.
Do not try to DIY pipeline cleaning; it can lead to serious damage.
Hire a professional septic cleaning and repair service for any septic system-related issues.
If you are looking for septic tank cleaning or pumping in Walled Lake or Oakland County, Michigan, call Shorty's Sanitary Service at 248-332-6476. The experts can help you understand how often you need to have the septic tank system pumped or cleaned.
---