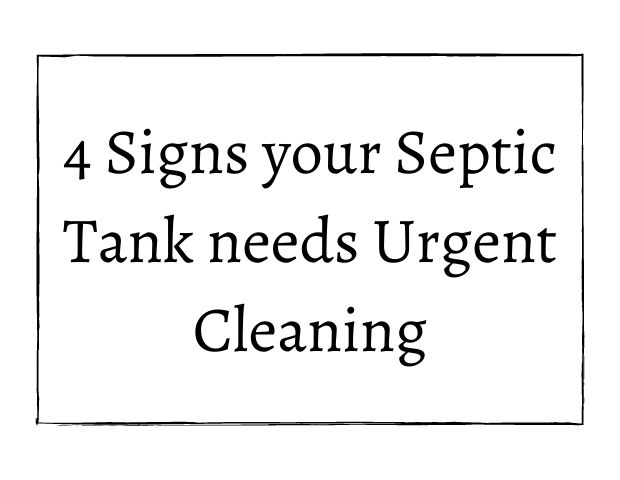 Do you notice how you have to take the garbage out when the bin is full? Septic tank cleaning is just like that. Instead of carrying the garbage out on your own, you need to get the septic system and tank pumped and cleaned by experts. But how do you know when it's time to get that done? Is there an alarm? Some odor or any other indications?
Here are the four most obvious signs that it's time to get the pipes repaired and the septic tank cleaned.
Foul Odor
A septic tank collects wastewater from the bathroom, laundry, and kitchen. And the waste produces a putrid odor. When the septic tank is full up to its brim or is about to, or the pipes are clogged, a foul odor lingers around the house and septic tank. When that happens, it is time to get the system cleaned.
Water Pools
Are you noticing pools of reeking water forming near the septic tank or the drain field? If yes, that means the septic tank is overflowing and needs to get emptied. Take this obvious hint and get started on your septic tank cleaning! No one wants to have unsanitary puddles near their house, after all.
Slow Draining
At the time of draining your bathtub, sink, or toilet, if the wastewater is taking a long time to disappear down the drain, either the pipes are blocked, or the septic tank is brimming. That can only be resolved with an appropriate and functioning septic pumping installation!
Water Backing Up
Is the water backing up the sink and toilet? The most common cause is an unclean, clogged, and brimming septic system! Before the problem grows worse, get the septic tank cleaned and pumped!
Are you facing troubles with the septic system or seeking septic tank cleaning? Find the best septic pumping installation and pipe repair at Shorty's Sanitary Service in Oakland County, MI. Call them today on 248-332-6476.
---