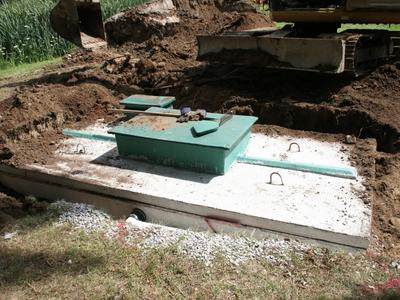 The buried septic tank is the most significant component of the septic system, which holds wastewater as it exits your home. Although the tank is well-constructed, poor upkeep can still cause it to sustain damage. Most septic tank deterioration takes the form of cracks. Potential health risks result from wastewater escaping from the tank due to a crack. It is best to resolve such an issue before things go out of hand. Shorty's Sanitary offers expert septic tank services in Oakland County, Michigan. If you are wondering what causes the cracks to form on a septic tank, continue reading to find out why!
Weight of vehicles
Parking or driving a vehicle right on top of the tank is one of the most frequent causes of crack's in the tank's walls. A septic tank cannot withstand such structural loads, not even when sunk many feet beneath the ground's surface. In addition to cracking it, a septic tank's weight can cause it to crumble if it is weak.
Learn the precise installation place of the septic tank, and avoid parking or driving near it. Choose a well-built tank if you have to install a septic tank alongside a driveway or road. A septic expert can assist in determining which tank design has the appropriate top-loading strength to withstand traffic damage.
Expansive soil
Another reason that may cause your septic tank to crack is the soil near it. Soil with high clay content has the ability to absorb more water than regular soil. Thus, expansive soil experiences proportionally higher volume fluctuations than ordinary soil.
Expanding soil puts increased strain on your tank's walls as it absorbs water and continues to grow. Cracks may quickly emerge as a result of this pressure. Additionally, expansive soil can be a concern since it shrinks out, pulling away from the tank walls and leaving them unsupported during dry years. If you are seeking water removal service in Oakland, contact Shorty's Sanitary.
Concrete mix
Some pre-made concrete blocks that make up concrete septic tanks are mortared together. In other tanks, freshly-made ready-mix concrete is put into molds and is left to dry on-site. In the latter scenario, the precise proportions of the concrete mix are crucial in defining the tank's structural stability over the long term. A fault water-to-cement ratio can easily cause cracks.
Are you looking for a septic cleaning service in Oakland County, Michigan? Shorty's Sanitary offers expert services to meet commercial and residential septic needs. For more, call 248-332-6476.
---